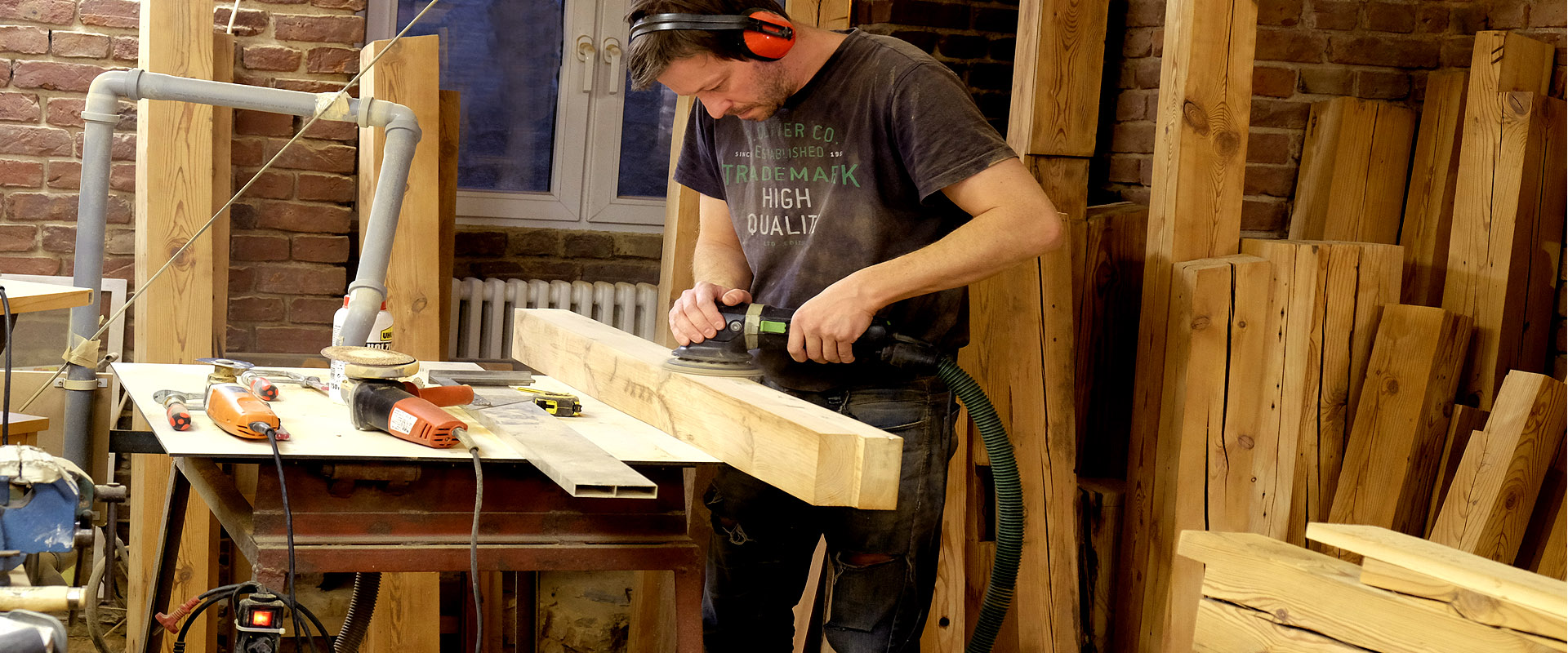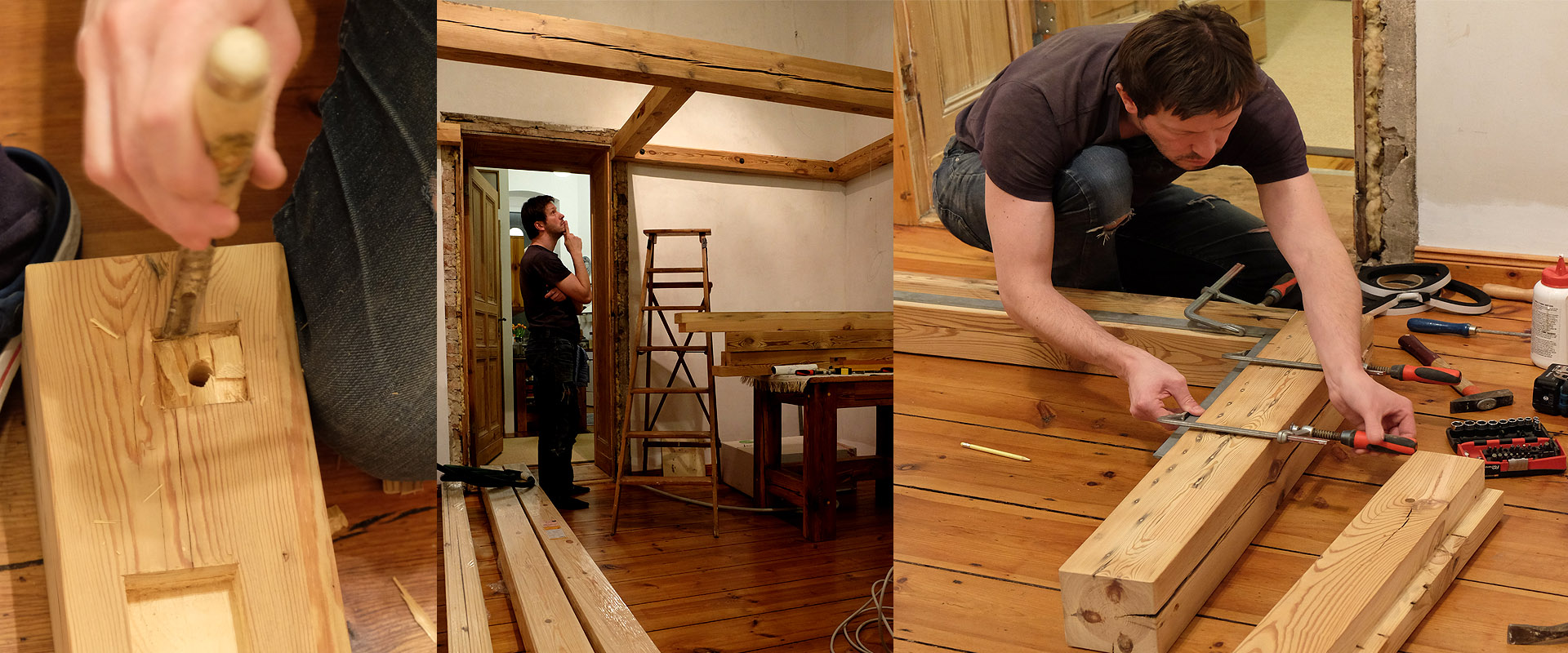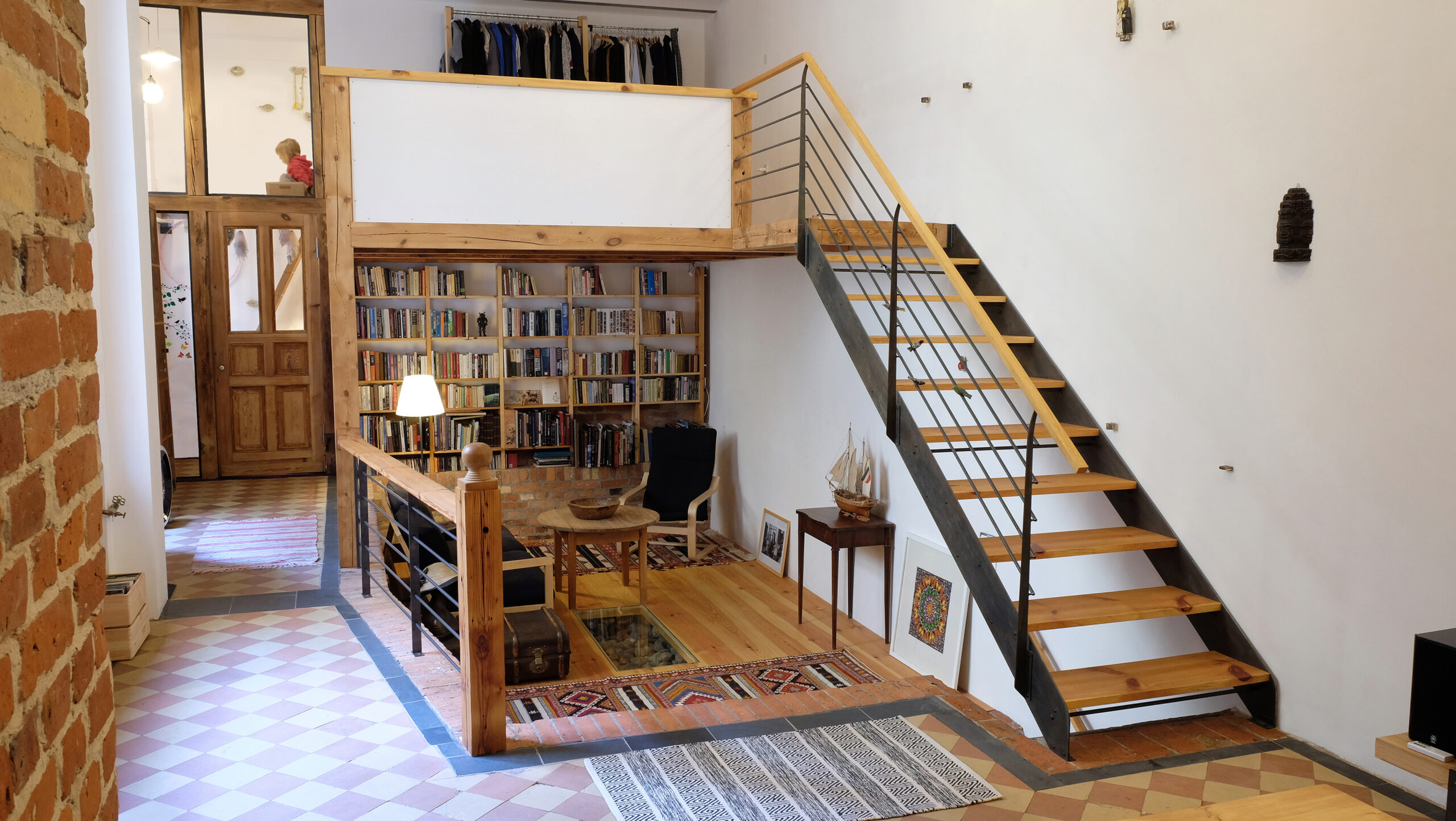 angebot 2 slider 1920 x 700
loft Interior berlin
DESIGN, PRODUCTION AND INSTALLATION OF PLACE - SPECIFIC, INDIVIDUAL, HIGH - END SOLUTIONS, FURNITURE AND LIGHT
OUR PLACE


Our journey into the post-industrial genius loci of Berlin and the accompanying loft style began when we entered the spaces of the 1903 bakery in Mainzer Street in the artistic quarter of Berlin-Neukölln. We fell in love with the space and it became the place where we live and work and where Galerie Leluja is located.
Step by step, we revived the original charm of the ruined place and reinterpreted it. The industrial character of the former bakery was highlighted by new design elements, lighting and furniture.
This love affair – the aesthetic, technical and material choices made during the renovation work – helped us to understand the essence of lofts and eventually develop the concept of Loft Design Berlin, a series of objects designed by Borodesign and produced by craftsmen from Berlin, Brandenburg and Poland.
The design concept of Loft Design Berlin is characterised by minimalism and unpretentiousness, the authenticity of the materials and, at the same time, generosity.
OUR CONCEPT


Do you enjoy to be surrounded by things that enhance the quality of your life? Are you tired of browsing of websites with simular lights or tables? While reading smooth marketing slogans in digital world, you ask yourself who is actually behind them and what they have to do with real life, where these goods come from and if they were made with respect for
people and natural environment?
We also feel the same way and that's why we don't focus on marketing, but on design, sustainability and  uncompromising quality of our products. We analyse every new project from an ethical and environmental perspective.
Our strengths are expertise, imagination and authenticity. We are creative and friendly people and we have an honest relationship with our partners and with customers
who always come back to us.
While purchasing our products you can be sure where you are investing your money – in a genuine family business in Berlin and in products for a lifetime produced by craftsman and manufacturers in Berlin and Central Europe.